Products You May Like
Image Source: Rob Latour
Learning that you have a chronic condition, like diabetes, can feel completely paralyzing for some people. And accepting that your life will be forever changed by the condition can be an even harder pill to swallow. In fact, it took actor Samira Wiley 10 years to accept her diagnosis.
In a new documentary short, "The Gratitude Project," created in partnership with One a Day, Wiley opens up about ignoring her diabetes for a decade. She was diagnosed at age 12 but didn't seek treatment until she was studying at The Juilliard School at around 22 years old. "I lived completely in 100 percent denial," Wiley says in the documentary. She began frequently visiting the hospital, and she dropped to about 90 pounds. "I was literally nothing," Wiley says in the film.
POPSUGAR caught up with the "Orange Is the New Black" cast member after the documentary's June 15 premiere to talk more about her diabetes journey, when she finally decided to seek treatment, and how she has learned to appreciate her body.
"I actually don't know what the thing was that woke me up that day and said I had to [seek treatment]," Wiley tells POPSUGAR. "But I feel like it was divine."
The "Handmaid's Tale" star has MODY, or maturity-onset diabetes of the young, "a collection of different types of inherited forms of diabetes that usually develop in adolescence or early adulthood," according to Nationwide Children's Hospital. MODY accounts for about five percent of all US diabetes cases and limits the body's ability to produce insulin. Symptoms often develop gradually, but they can range from frequent urination and dehydration to blurry vision and recurrent skin and yeast infections.
When she was first diagnosed, Wiley says, she had a "why me?" attitude. "I just felt so mad. And so 'this isn't fair,'" Wiley says. "I think there were a lot of immature thoughts there," she says. As a result, she developed what she describes as a "toxic" relationship with her body, one where "mainly I was the aggressor."
"I wasn't doing anything and my body was just carrying me along. And to be able to give that love, repay that love back to my body is a privilege."
This went on for years. And because she refused to fully accept her condition, Wiley didn't take care of herself. "I would end up in the ER and [because MODY is so rare] doctors wouldn't know what I was talking about," Wiley says.
But as she got older, her perspective began to change, and she saw that her inability to accept her condition was holding her back. "'Why do I have this?' It doesn't matter. Because you do. And I just decided to accept that and to move forward, because this is what I have," Wiley says.
Now, she focuses on practicing body gratitude, considering it a sort of "repayment" to her body for the decade she spent neglecting it. "I wasn't doing anything and my body was just carrying me along," Wiley says. "And to be able to give that love, repay that love back to my body is a privilege."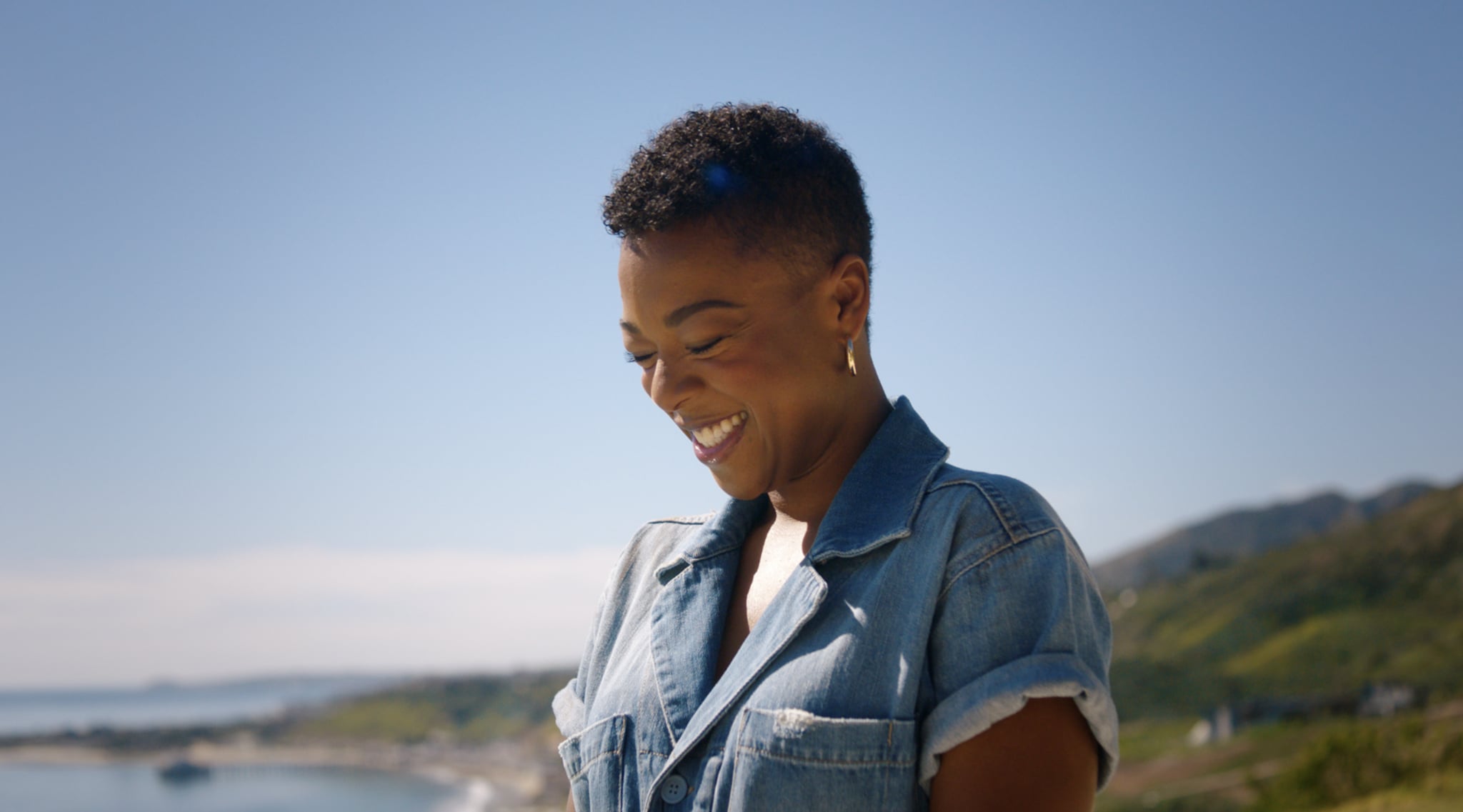 Image Source: Rob Latour
Wiley admits that she used to avoid bringing her insulin and needle on set because she didn't want to "be the different one." But today, "I just feel so grateful and happy when I take those moments," Wiley says. Taking out her needle and opening the insulin — even counting the pills — "gives me joy," Wiley says. "I feel so proud of myself when I'm doing it."
Whenever she's running low on gratitude, Wiley says, she's refueled by her daughter George's mere existence. (In April 2021, Wiley welcomed her first child with wife Lauren Morelli, a lead writer on "Orange Is the New Black".)
"She is the thing that reminds me to be grateful. I mean, I'm living in a time where I'm married to the love of my life, who is a woman, and we have a child together. And that is something that my LGBTQ ancestors could not have dreamed of," Wiley says.
She also hopes to be able to impart lessons of gratitude on George at an early age to help her avoid some of the life and body-acceptance hardships she experienced.
"I don't know what her struggles will be. I don't know who she is really yet. I'm just still getting to know her," Wiley says. "But I do know my own struggles. And I know my own journey, my own story. And honoring that and being able to be a model for her in how I deal with my own stuff, that's where I'm starting right now."
Image Source: Alli Holloway