Products You May Like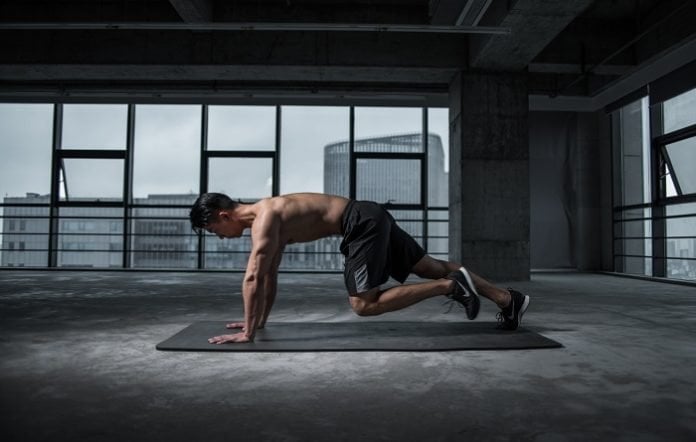 The journey to addiction recovery is never a straight and smooth path. No matter how big or small an addiction is, you will find it challenging to overcome it. You will experience the most pain during the withdrawal phase.
Exercises For Addiction Recovery
The withdrawal phase is when your body starts reacting without its regular dose of addictive substances. The phase can last for 2 – 7 days. This is an important phase where the course of recovery is decided.
The patient goes through extreme mental stress and physical agony during the withdrawal phase. The pain can sometimes be life-threatening. This is why exercise is important.
When patients exercise, they prepare their bodies to deal with the withdrawal symptoms.
When we are talking about exercise, remember that we are not talking about exercises that need advanced equipment. Instead, going with what we have offered below will help you physically and mentally strong.
The Relationship With Alcohol And Fitness
There is no doubt alcohol/drug abuse and fitness share an opposing relationship. When someone suffers from addiction, they tend to feed their addiction rather than physical fitness. This is why they tend to hamper their individual fitness goals.
Just because staying healthy is the exact opposite activity to addiction, experts believe that engaging yourself in daily exercise will encourage your stay away from drug and alcohol addiction.
Here is how alcohol and drug addiction affect your fitness.
Drinking alcohol regularly will affect your physical performance in the gym.
Alcohol is considered to be empty-calorie food. That means consuming them will not give your body any energy.
If you do a lot of physical labor and drink alcohol, your body will soon start experiencing dehydration.
Best Exercises During Recovery From Addiction
When we talk about addiction recovery, we go into the complex things that we tend to miss out on small things that are also necessary for addiction recovery.
For instance, the power of regular exercise is often underestimated.
Exercise is healthy for your mental and physical state. And as we know, when a person is recovering from addiction, they are unstable both physically and mentally.
Hence, regular exercise while recovering from addiction can certainly help them recover faster. What's more, pair exercise with all the treatment programs, counseling, and education; it fills your entire day with valuable things to do.
Now, when you don't have any spare time to sit around, you will never think about your old self. This helps you avoid triggering any relapses.
We know! We know!
Regular exercise might seem like a daunting task when you already have a busy schedule dealing with all your addiction rehabilitation activity.
But, what if we say it doesn't take much to start exercising. Does this sound interesting? If so, keep reading to know the exercises.
1. A Simple Walk Down The Road
If you have been suffering from addiction for a long time, that means you will be involved in some long addiction recovery treatment program. Unfortunately, this itself will take a toll on your body.
In that case, instead of going to the gym or doing any other form of exercise, just take a walk down the streets. Even a 30 minutes walk is more than enough to start an exercise regime.
2. Cycling
Cycling is one of the fun activities that initiate effective blood circulation in the body. If you don't want to take long walks, you can ride a cycle down the streets. Cycling is one exercise that activates most of your lower body muscles.
In addition, it also stimulates your brain to secrete serotonin hormones. This hormone makes you feel good.
3. Yoga
Perhaps you are not a strenuous guy and are looking for a less strenuous exercise to help you recover faster. In that case, you must go with Yoga. Yoga is a form of exercise that helps you connect your mind and body.
There are many types of Yoga; you can always choose the forms that you like the most. In fact, because of the popularity, you will not find any difficulty getting your hands on a good Yoga class.
4. Swimming
Swimming is a great alternative to workouts as it is significantly less easy on your body. If an older person suffering from addiction is looking for exercise, they will always prioritize something that is less strenuous on their old body.
Swimming is a form of exercise that will help you tick all the boxes. You just need to leave your body in the water and do some freestyle swimming.
5. Hiking
Hiking can be a great way to boost your mental and physical health. Being out there in nature can make you calm, give you enough time to put your thoughts in place, and not mention the Vitamin D you will get from the sun's rays.
Now, by hiking, we don't mean what you see professionals doing on TVs. There are many trails for common people who can easily hike the place with any gear.
6. Playing Sports
There are many things that people hate doing alone. One of them is exercise. If you find doing exercise less motivating, why not play sports. Take part in any sports you like and invest your time in it.
Playing sports is like killing two birds with one stone – It will not only help you with benefits but also help you learn and build relationships.
7. Hitting Gym
This is one of the most convenient ways to exercise. Just hit the gym, ask your trainer about the exercises, and start exercising.
You don't have to be a bodybuilder or an aspirant to go to the gym. In fact, you don't have to be heavy with your exercises. Just pick enough weight that you are comfortable with.
Exercise Is Only A Supportive Mechanism!
Just because exercise helps you build a strong body to sustain withdrawal symptoms, it doesn't mean that it can replace the aftercare services.
Once your addiction treatment program is over, you are free to enter society again. First, however, you must understand that addiction treatment is never over. It's a lifetime process.
This is where you will need after-care services. The aftercare services come with therapies, counseling sessions, and education about addiction. Pair it with daily exercise; you will be able to live your life of sobriety without triggering any relapses.
Photo by Li Sun from Pexels
Photo from Pexels