Products You May Like
The 34th Year of the Arnold Classic has turned out to be successful thus far. Larger crowds and a much bigger expo than the last couple of years has showed that consumer confidence is back. This is my 18th year attending and the weather seems to be much nicer than years past which is a welcomed addition. 
Men's Open Prejudging
The Open Men's pre-judging took place in the Ballroom of the Columbus Convention Center which delivered as promised.
---
---
During the first callout, the favorite and previous winner of the Arnold and Mr. Olympia, Brandon Curry, was placed front and center but he was soon replaced by another previous Arnold Classic champion Willian Bonac.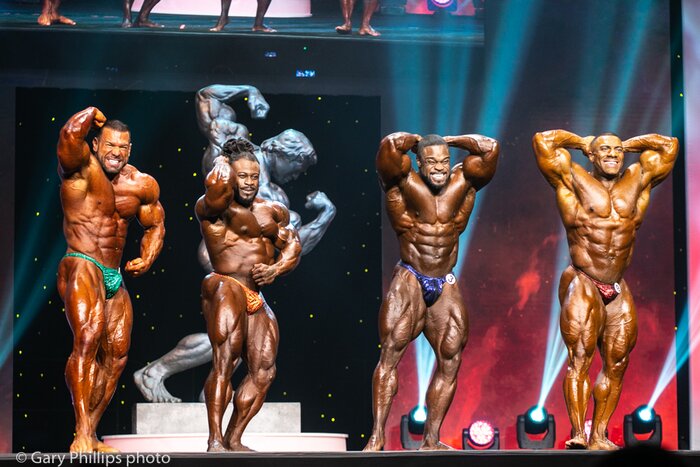 William was in the best shape we have seen him in the last couple of years while Brandon looked softer and smaller.
Steve Kuclo and Justin Rodriguez look to be battling for 3rd as we go into the Saturday night finals.
Anything can happen between the pre-judging and finals but it looks like another title will be handed to William 'the conquer' Bonac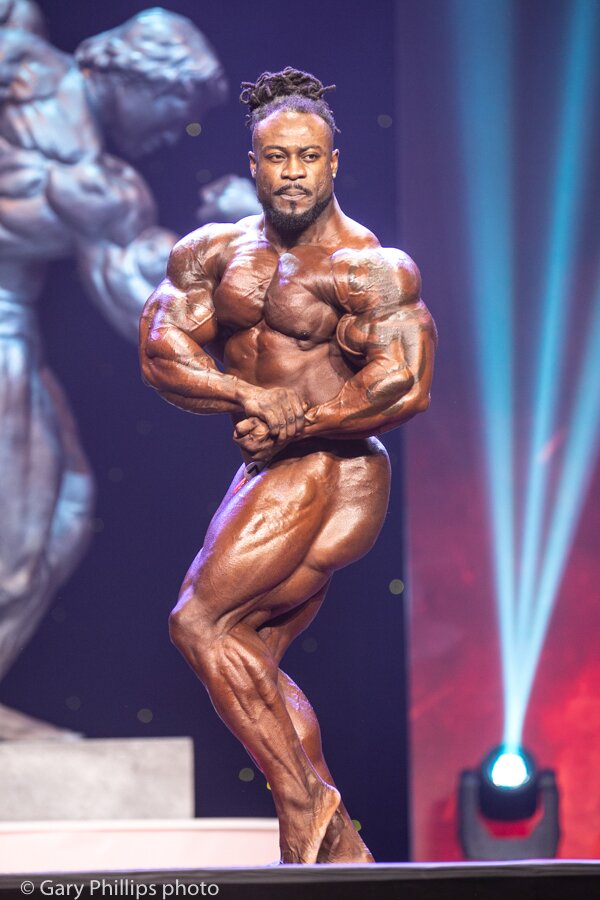 Arnold was on hand to speak to each of the winners and it seemed obvious that he was happy to see the sold out Arnold Classic crowd in full attendance. 
Figure International
The current Olympia Champion, Cidney Gillon, came in perfect condition with flawless balance and symmetry to take home her second title. She was the clear favorite and winner while her two closest favored rival Jessica Reyes-Padilla was happy to get second.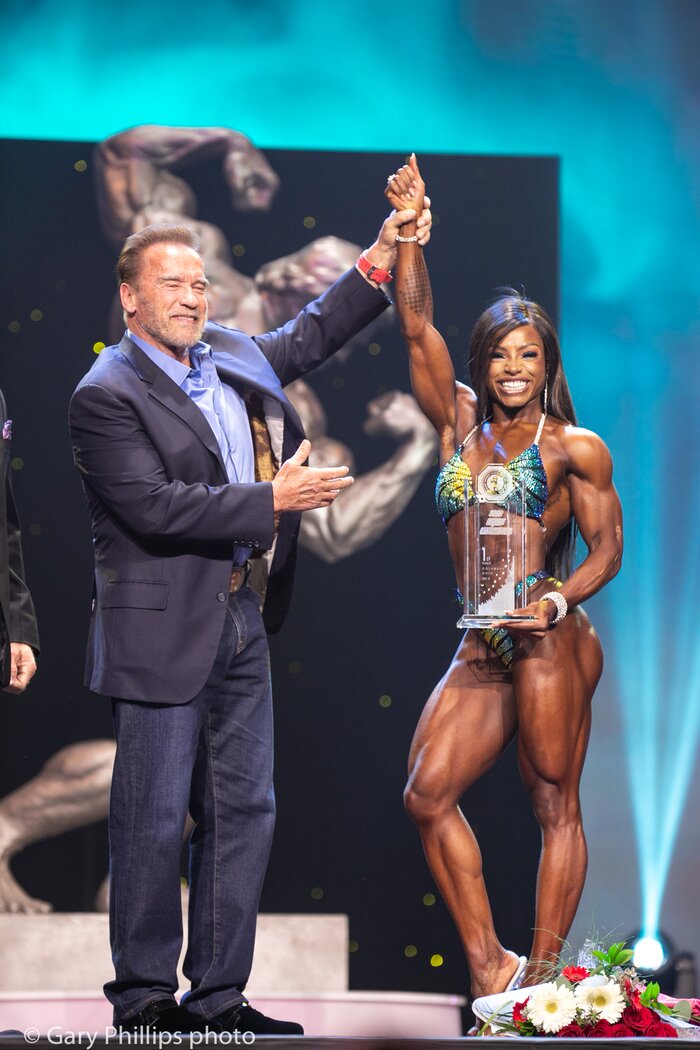 Cydney Gillon, $16,000
Jessica Reyes-Padilla, $10,000
Lola Montez, $8,000
Nicole Zenobia Graham, $5,000
Natalya Soltero, $3,000
Bojana Vasiljevic, $2,000
Latoya Farley
Larhannah Robinson
An Da Jeong
Wendy Fortino
Fitness International
The returning champ Missy Truscott came out donning boxing garb — a clear message that she was hellbent on defending her title after losing the Fitness Olympia title in October to new champion Whitney Jones. However, Ariel Khadr stood in her way.
---
---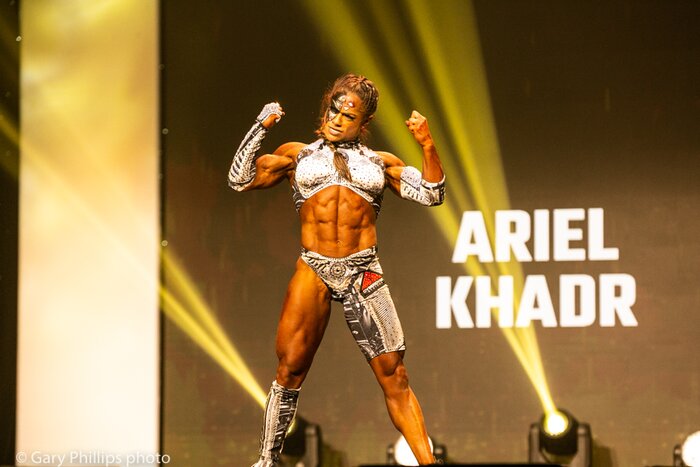 Khadr's routine paid tribute to the contest's namesake as she wore a Terminator-like outfit and performed her routine to music from the movie's soundtrack. This is Khadr's first ever Arnold title.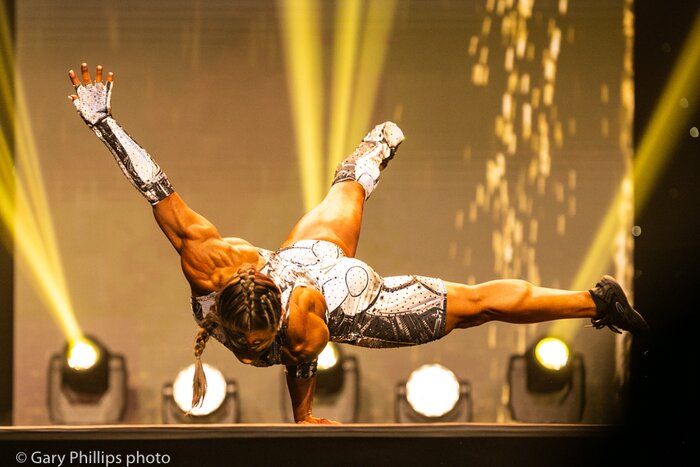 The reigning Champion in Missy Truscott came in looking large but a little softer than her closest rivals. Her routine was very powerful but Ariel Khader who performed a Terminator routine was fast, punctual in her performance and looked in great condition took the Fitness International crown
Ariel Khadr, $25,000
Missy Truscott, $13,000
Jaclyn Baker, $8,000
Kate Errington, $5,000
Tamara Vahn, $3,000
Allison Kramer
Minna Pajulahti
Aurika Tyrgale
Sara Kovack
Amanda Ciani
Classic Physique
The classic Physique saw Terrence Ruffin win his second Arnold title, but it was Roman Rocha Querioz who pushed Terrence to the line – the win could've gone either way, it was that close.
The young and rising talent of Urs Kalecinski took out third while one of the favorites and former Olympia champion was much softer and flatter than expected, took home fourth in defeat.
Terrence Ruffin, $60,000*
Roman Rocha Queiroz, $30,000
Urs Kalecinski, $20,000
Breon Ansley, $7,000
Michael Daboul, $4,000
Peter Molnar, $2,000
Divine Wilson
Darwin Uribe 
Lenny Wicks