Products You May Like
Pre-workout supplements are a standard part of what you could call the fitness supplement starter kit, along with protein powder and branched-chain amino acids (BCAAs). It seems like everyone's taking them these days. But why?
Pre-workouts help you have a great workout that builds strength and lean muscle mass, instead of an OK workout that yields minimal progress. In addition to giving you an energy boost, pre-workout supplements can improve your post-workout recovery and prevent catabolism, the breakdown of muscle mass.
---
---
While you might associate pre-workout supplements with bodybuilders, these supplements can't make you big on their own. They're more for giving you an energy boost and helping you push hard during your workout. A pre-workout can benefit any woman regardless of her goal, whether it be to build muscle, support weight loss, improve endurance, or maintain consistent energy levels.
Pre-workouts usually contain caffeine and other ingredients that can raise your energy levels and improve your workout. BCAAs and other amino acids are often included to support muscle building and lessen muscle breakdown. Ingredients that boost nitric oxide can give you a more-pronounced pump. And beta-alanine helps you work out harder for longer.
Here are our picks for the best pre-workouts for women: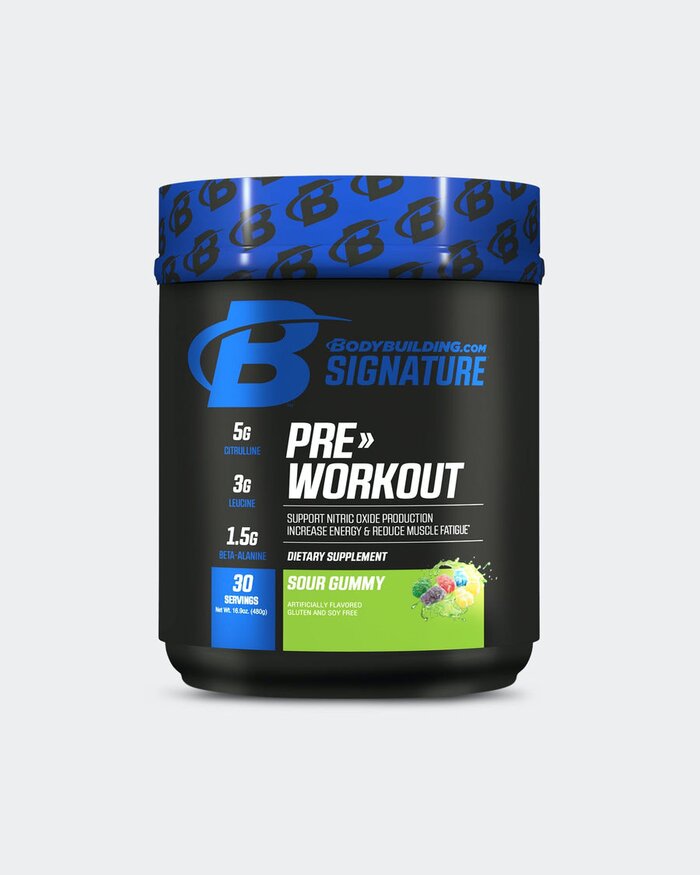 Signature Pre-Workout includes proven ingredients that promote intense pump and growth while battling fatigue, so you can work out harder and longer. With 200mg of caffeine, this is perfect for high volume lifts, cross-fit, cardio or intense strength training. Taking a mega dose of stimulants isn't always the best before your training so we focused this formulation on high quality, proven, efficacious ingredients to help you hit your training goals and make every workout count. Using this formula before training will help provide energy and get you focused to get the most from your workout.
Hydration blend with electrolytes to keep you hydrated during workouts
CarnoSyn(R) Beta-Alanine to increase endurance and workout performance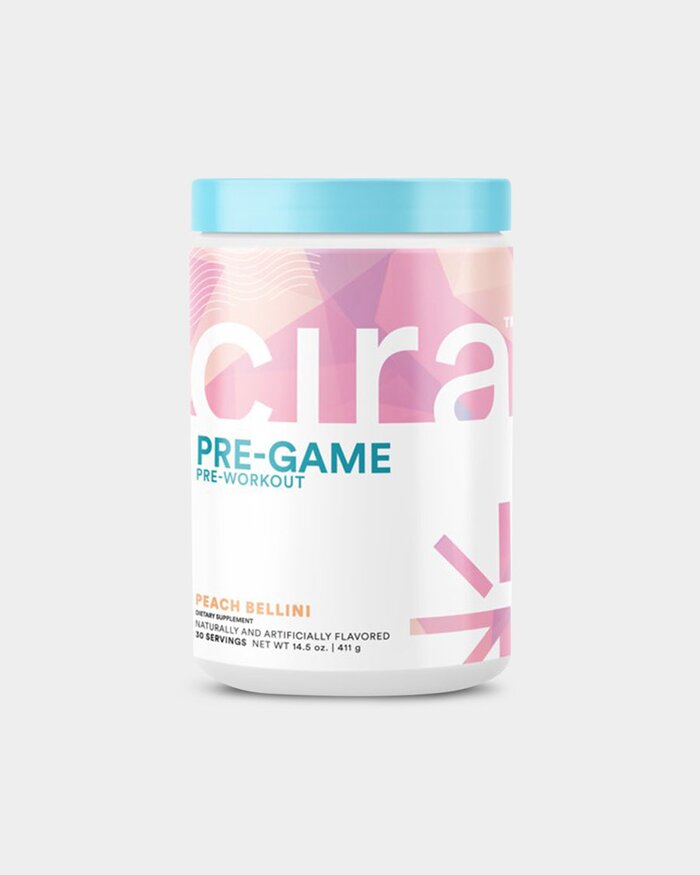 Cira Pre-Game gives you the energy to go harder, better, faster, stronger. No sweat. It helps increase energy, endurance, focus, and strength. Whether you're running 10 miles or hitting a personal best in the gym, don't sweat it, it's got you covered.
200mg of caffeine for a powerful energy boost
Powerful performance with citrulline, beta-alanine, theobromine,, and betaine anhydrous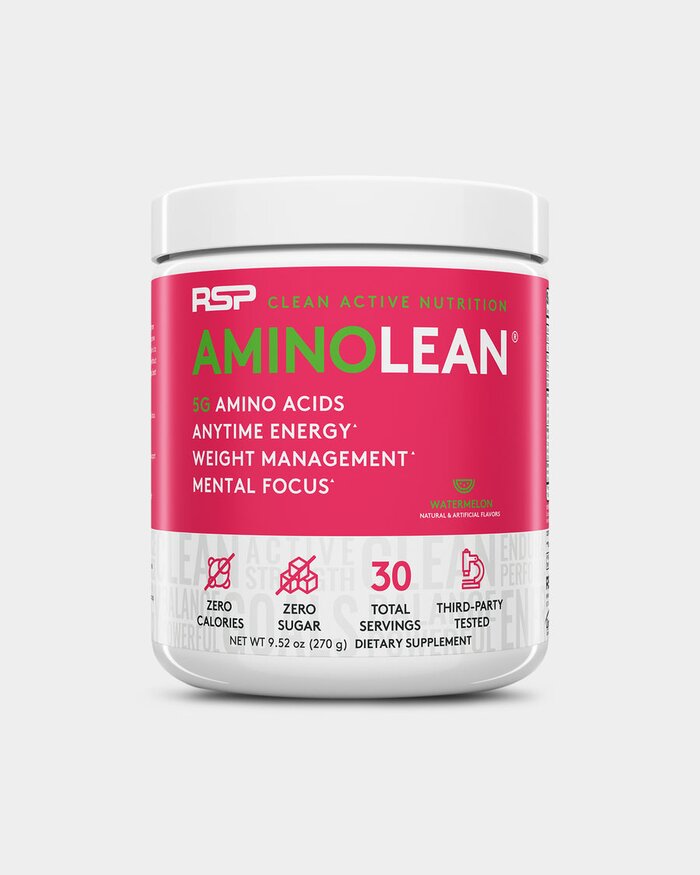 This all-in-one product combines BCAAs and EAAs with a focus and energy blend and natural weight management ingredients to form the perfect amino acid product. Whether you need a morning wake-up, midday pick-me-up, or a pre-workout energy boost, AminoLean is the ideal solution.
125mg of natural caffeine for anytime energy or a pre-workout boost
CLA, carnitine, green tea and green coffee extract to support weight management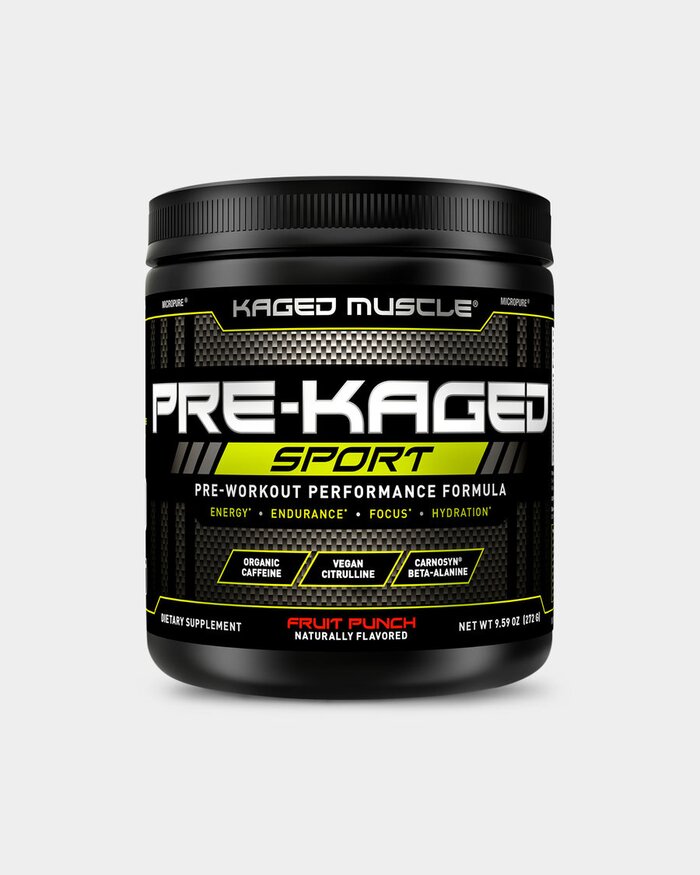 Ideal balance of energy, endurance, focus, hydration and power to enhance your workout without over-stimulation. Whether you're battling through WODs, crushing miles on a run, or simply want to dominate the weight room, Pre-Kaged Sport provides clean ingredients in the right ratios to help you perform at your best.
---
---
Thoughtful formulation with organic caffeine, beta-alanine, and electrolytes
Customize with one scoop or two scoops based on desired intensity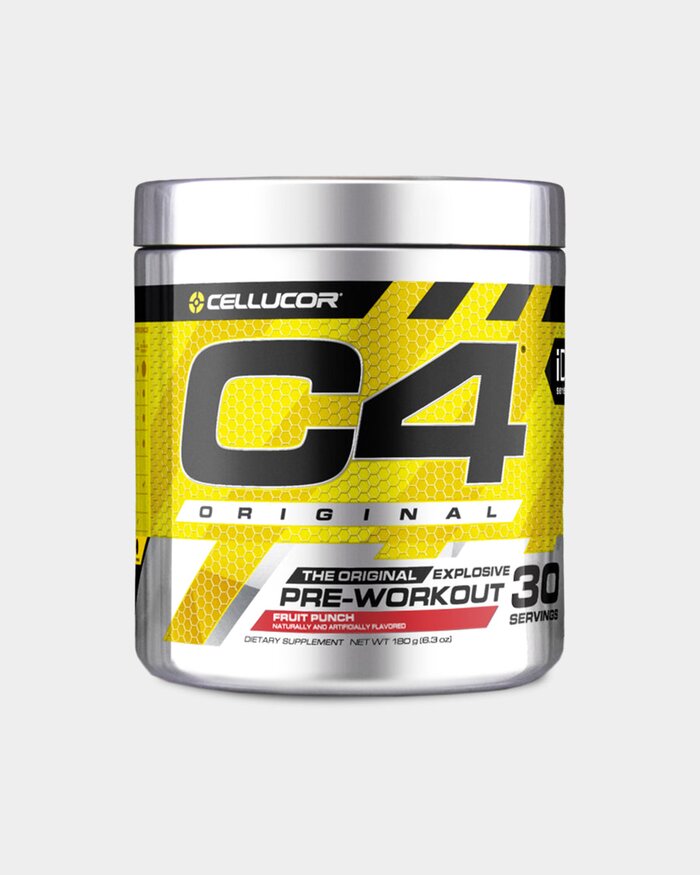 If you've never taken a pre-workout supplement before, this classic formula is a great one to try. With 150mg of caffeine per scoop it gives you a bump of energy and endurance for an intense, fat-burning workout without making you jump out of your skin. C4 Original also includes B-vitamins to boost your workout and overall health and key performance ingredients like beta-alanine, creatine, arginine, tyrosine, and theacrine.
Moderate caffeine boost ideal for cardio or weight training
Increase pumps with arginine