Products You May Like
As a yoga instructor, I've put my hands on many blocks. I like to use blocks as a form of support and to help keep my arms activated in postures like Extended Boat pose (below). Already equipped with a dozen blocks of my own, I was eager to try POPSUGAR's Yoga Block ($10, originally $13) after being offered the opportunity to test it out. POPSUGAR's foam yoga block stands at nine inches tall, six inches wide, and four inches thick. Coated in a soft pink, the block features a four-part moon phase on one side and a yellow POPSUGAR logo on the other. Once the block was at my doorstep, I was ready to see how it performed under pressure.
Testing POPSUGAR's Yoga Block
First, I tested the block's stability. This foam block has a supple softness to it, so it's great for postures like Extended Side Angle or Revolved Triangle (pictured above) since it doesn't feel like you're putting your hand on a brick — taking pressure off the heel of the hand. Next was the durability test. I did a supported version of Wide Squat — sitting on the block. I'm glad to report that this block didn't collapse under 300 pounds of pressure from my bottom.
Then it was time to get playful, putting the block between my thighs for more stability in Chair pose and in my palms for core quaking variations of Boat pose. Overall, POPSUGAR's Yoga Block passed the test. It's supportive, offers a little softness, and can rest beautifully on your shelf.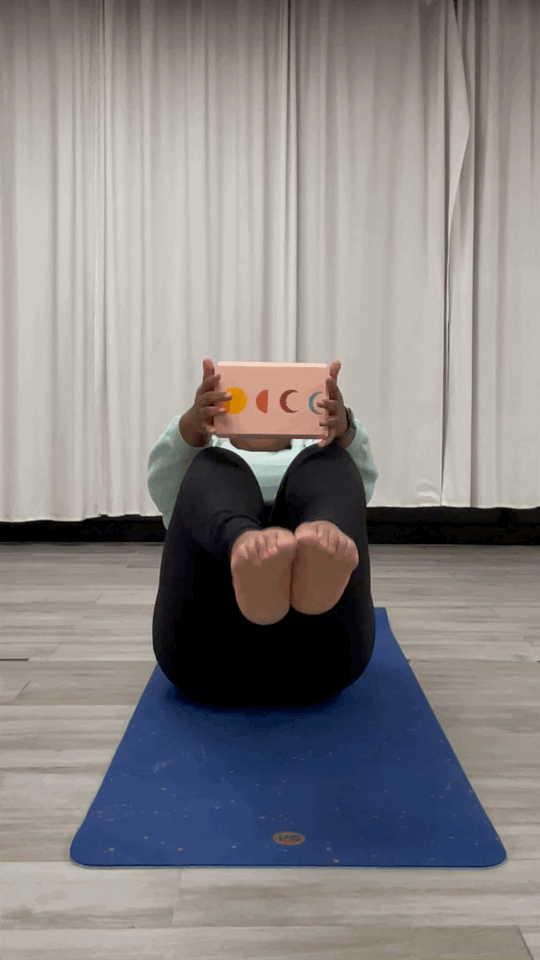 Image Source: POPSUGAR Photography / Angelica Wilson