Products You May Like
Tell us about your brand, what makes it different? What are you most proud of?
With PharmaFreak I set out to design products that I wanted to use, instead of following the trends or just settling for what was available.  I looked to create product hybrids of different categories and address multiple needs, such as our ANABOLIC FREAK PRE-WORKOUT Hybrid test booster and VITAFREAK Hybrid Multivitamin, which helps support sleep while giving users the high-impact dosage of multivitamins they previously had to take separately.* I'm always trying to develop something unique that grows through experimentation and a drive to break convention.
---
---
What's your founding story? How (and why) did you start your company?
I started PharmaFreak in 2009 with my friend Don Gauvreau because we were both passionate about supplements and wanted to create a fat burner for our personal use and needs. That is how RIPPED FREAK—our first product—was born. Everything about it was unique: a maximum strength fat burner in one capsule, with ingredients like sweet red pepper, raspberry ketones, and more that no one used at the time; but are now more common. It's still a top seller for us, especially with hardcore gym-goers.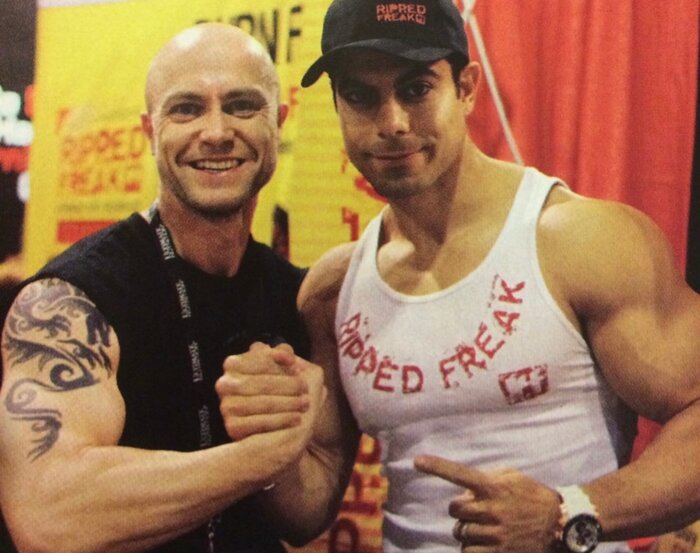 There was no big business plan. It just became this process where we developed products we felt were cutting-edge, novel, and unique. And we thought others would have the same reaction. That's the natural process we followed for our second product release TEST FREAK— our hybrid testosterone and sleep support supplement that quickly became a hit with male consumers. We had to invest our own money and max out our cards because no bank would back us, but that didn't hold us back.
Did you have any false starts? Were there early attempts that did not work out? Did you pivot the company at any point? If so, why and what did you learn?
In 2020, I bought out my business partner and took full ownership of PharmaFreak. When COVID hit, everything changed. That was the biggest challenge I've ever faced. I learned that I have to stay true to my vision and follow my gut. Passion drives the success of PharmaFreak, and without it, I'm not doing anything.
What are a few of the surreal moments you recall from the early days of starting this business? Did you have to go to extreme lengths to keep the company going?
Starting a business means you put everything on the line, and I mean EVERYTHING. But the most surreal moments are when it works. We put in the effort and sweat, not knowing if or when it might happen, but kept going. One day, we stepped back and realized, RIPPED FREAK was the number one fat-burning supplement in Canada, and soon we couldn't keep up with demand domestically and internationally. Overnight, there was a cult-like following, sales shot up, and then we had to start delivering it! We went from 0-100 in a blink. That was surreal.
---
---
Shop all PharmaFreak in our store!
What were the biggest mistakes you've made? Similarly, what were some of the greatest moments of success?
I've made tons of mistakes, and I'm glad I did because it brought me to where I am now, which is in the best position PharmaFreak has ever been. Seeing our products all over the world and hearing how our products help consumers is the greatest reward.
I always followed my gut, never the numbers. If you believe in what you're making, the mistakes become successes. If you do it because you love it, you'll never fail.
Do you have a personal philosophy—about life, or business—that is woven into the DNA of the brand and the company?
Never settle. Pursue your passion to the fullest. If you do, there is always more you can achieve and a greater experience waiting for you. Always keep pushing. I remember people asking early on, "What's your exit strategy? Where do you take this?" and I never really had an answer. Why would I want to exit something I love doing? I just want to keep doing this.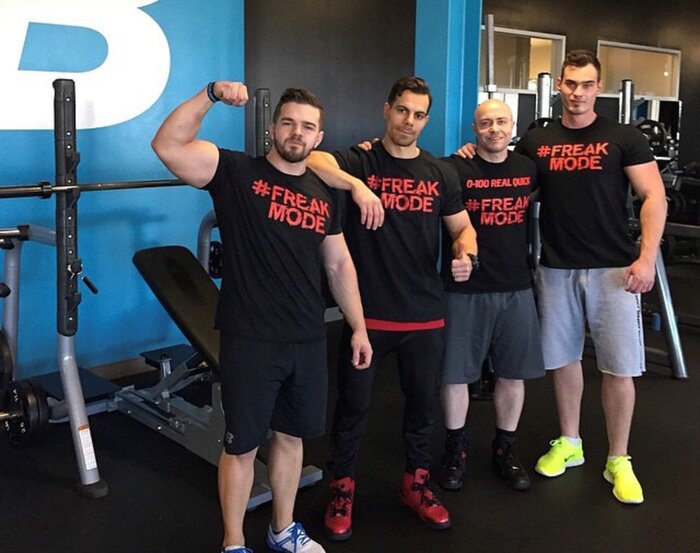 What advice would you give someone just starting out as an entrepreneur in the fitness industry? Maybe share a more macro insight, and something tactical and specific that you have found helpful.
---
---
You have to believe in your product—and you have to use it—period. If you don't, how can you expect others to? Also, it's essential to be involved in every step of every process. The biggest mistake founders make is outsourcing from the start; if it's your brainchild, you lose that intimate connection.
Another thing I see is founders starting a business without a go-to-market plan. You HAVE to have a plan for how to get your product to market, how you get the word out, and how you find your first customers.
Get it into the buyers' hands and show them what it tastes and looks like. Try proving your product fits into a smaller space—like we did in Canada—and then create inroads with distributors and marketplaces like Bodybuilding.com.
What's next for you and the company?
PharmaFreak is getting ready to bring some much-needed innovation and excitement to the pre-workout category with our new SUPERSONIC FREAK kit. Stay tuned!
Become a Ripped FREAK with Alex Savva's exclusive #FreakMode BodyFit program!