Products You May Like
When the COVID-19 pandemic began last year, many of the activities that I cherished as "me time" outside of my house or workplace were uprooted entirely, as it was deemed unsafe to gather in large groups. While I knew the sudden change in routine was necessary given the circumstances, I couldn't help but miss the workout classes at my local gym. There's something about music blaring through the speakers and other people pushing through a tough but exhilarating workout right alongside you that just hits differently.
Since the beginning of the COVID shutdown, I've tried more apps than I can count in an attempt to recreate this feeling at home. Finally, I decided to try Barry's X — an app from Barry's Bootcamp that offers live virtual group classes — and it instantly hit the mark in ways I never anticipated it could.
How Much Does Barry's X Cost?
While you can purchase a single live class credit for $20, membership plans are also available for purchase on the Barry's X app, ranging from $39 per month for four classes, to $175 per month for 30 classes. Most fitness enthusiasts would fall somewhere in between, choosing from $75 per month for eight classes, $105 per month for 12 classes, or $130 per month for 16 classes. The credits provided with a membership can be used towards live classes, as well as the Barry's video-on-demand library.
If you want to work out with the Barry's X app, but don't want to commit to a monthly membership, you can also purchase a class package. Class packages are available starting at one class for $20 to be used within 30 days, and increasing incrementally from five classes for $70 to be used in 60 days, to 10 classes for $120 to be used in 90 days.
There's also an option for a Barry's X Original (XO) membership, which offers exclusive perks including invitations to events and a dozen guest passes per year to share with friends. These memberships are offered at a tiered rate of 12 classes per month ($105), 16 classes per month ($130), or 30 classes per month ($175).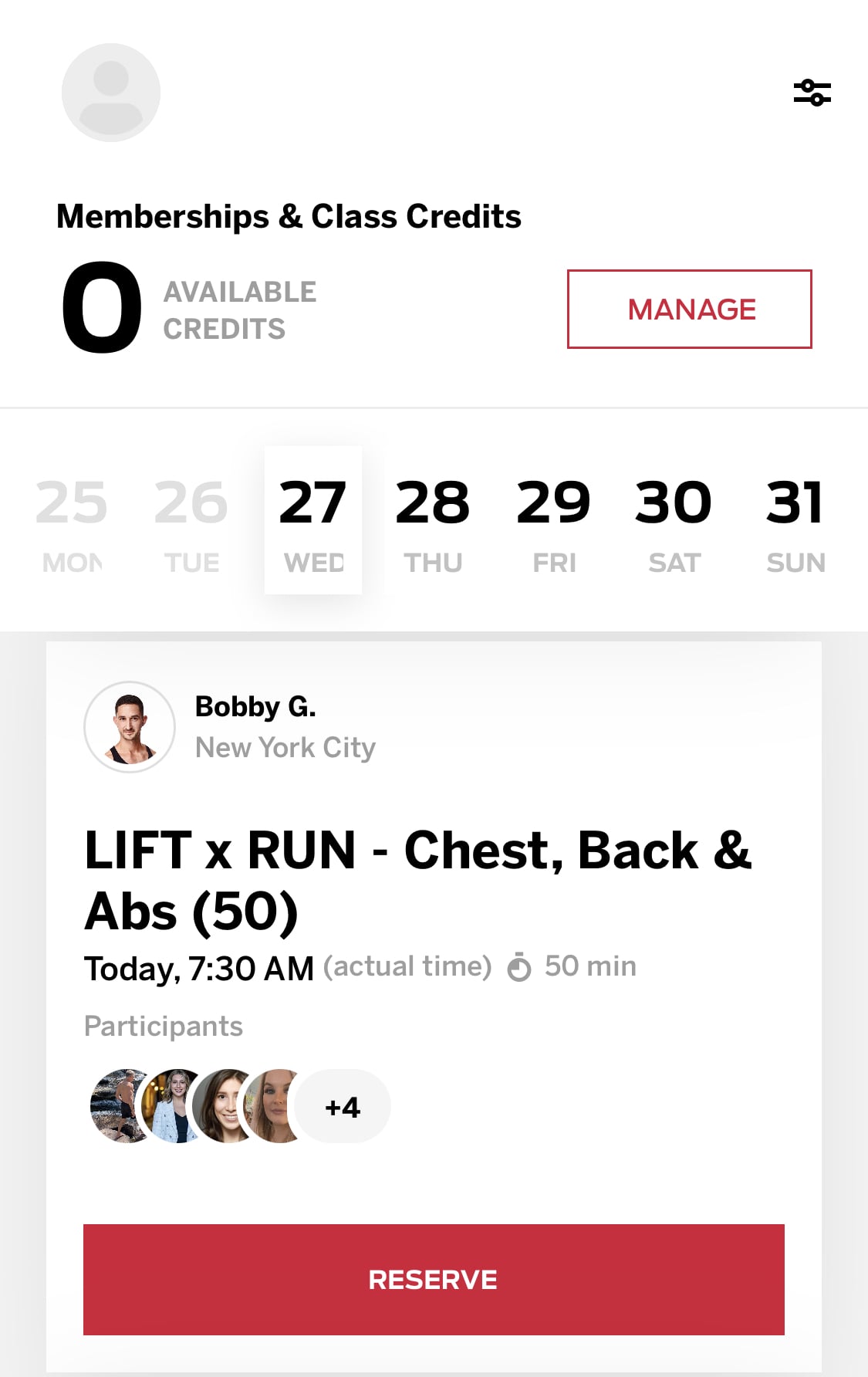 What Are the Barry's X Live Workout Classes Like?
Signing up for my first class on the app was a very straight-forward process, and I was given a generous amount of options to choose from for my workout, from the type of workout I wanted to do, to the instructor I wanted to work out with, to whether or not to have my camera on. What I loved the most was the option to choose what "room" I wanted to be in for the class.
While you have the option to keep your camera off or to have your feed only be visible to the trainer, the four "rooms" available for each class allow you to really connect with other attendees. You can chat with each other during the class and even see each other, as long as your cameras are on. Choosing a particular "room" to be in for your workout doesn't change the workout itself, as every room is attending the same class at the same time, but this allows you to decide who you want to work out with virtually, if with anyone at all. When I did my first workout, I chose a room no one else had and invited a friend who lives in another country to join me. The trainer could see and talk to us during the workout, but no one else in the class could.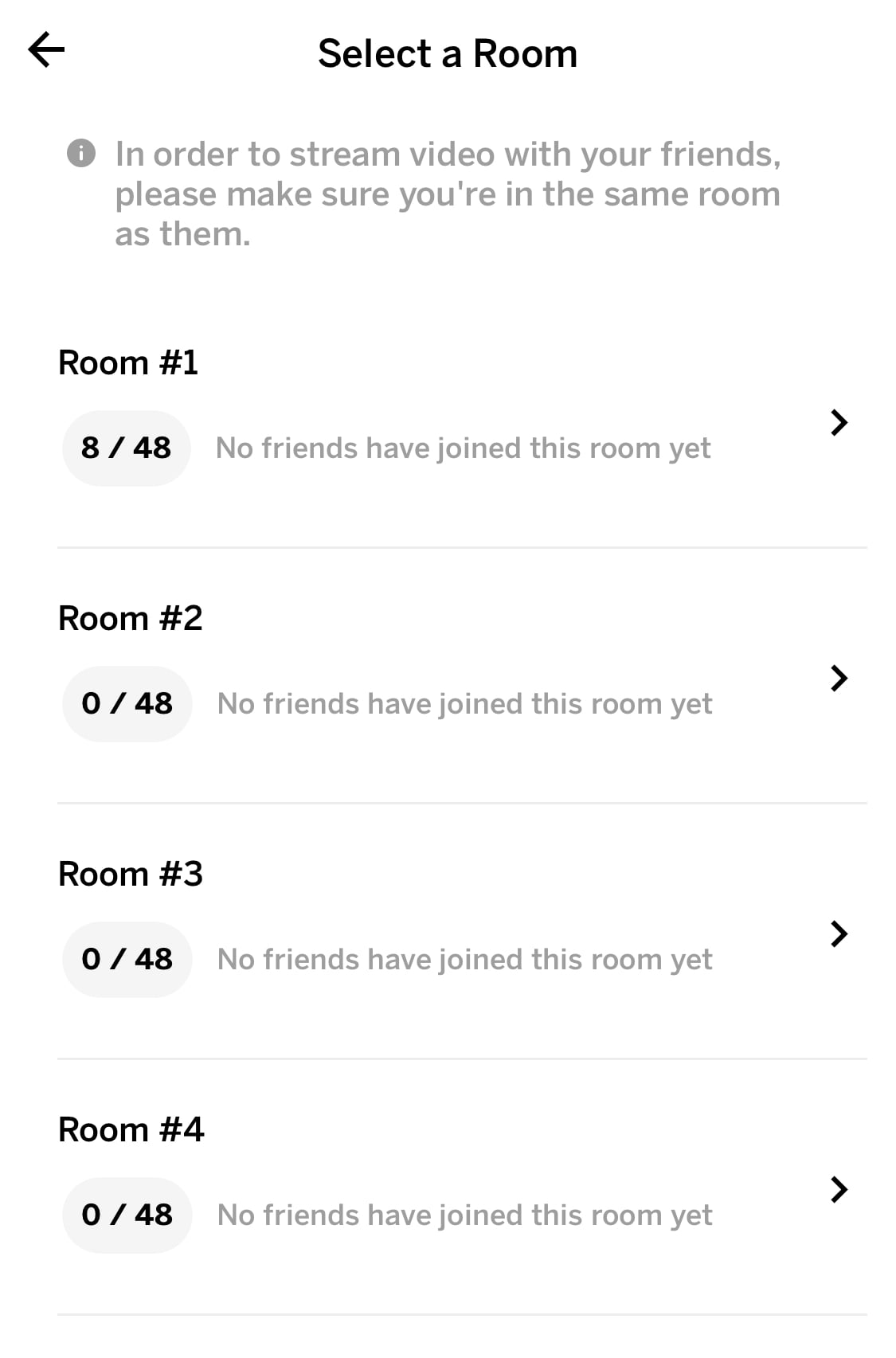 My first experience in a Barry's X class was unlike any other virtual fitness experience I've had since starting my quest for killer at-home sweat sessions. After logging into the class, I could clearly see a trainer in a classic Barry's red room, and I was shocked when he looked at the camera and said my name, followed by an enthusiastic, "Welcome to your first class!" Barry's has somehow engineered the setup so that instructors can interact with each and every person in attendance to encourage them, correct their form, or simply dance along to the club-like music between sets. The ability to choose what room you want to be in, paired with direct interaction with an enthusiastic and experienced instructor, makes Barry's X classes a uniquely social experience.
On top of that, I felt just as physically fatigued and satisfied after my first Barry's X class as I normally do after attending an in-person class at my local gym, if not more, which was a welcomed feeling after so many months of lackluster home workouts. Even more than the physical effects of the workout, I felt an unexpected sense of community. Even though I was in (good) pain from the workout and didn't want to do another lunge, I signed up for my second class soon after because I wanted to continue building that new community, albeit virtually.
Is Barry's X Worth It?
When it comes down to whether this app is worth the investment or not, I would say that depends on what your specific needs are. If you love the more personal experience of working out with a trainer who can watch you and encourage you in real-time (by name!), but you prefer not to physically be in a room with other people, this app is well worth your time and money. As with most fitness programs I've tried, the monthly membership cost for Barry's X is not necessarily cheap, but it's the best bang for your buck on the market right now in my sweaty, sore, and satisfied opinion.