Products You May Like
Main | Anthony Fuhrman: Vulnerability is Strength | Emily Plajer: Mental Health Takes Center Stage | China McCarney: Changing the Future
Emily Plajer is an IFBB pro bikini competitor who managed to qualify for the Olympia—the sport's biggest show of the year—in her first year as a pro. The pressures of competition can feel overwhelming to some, which is why Plajer stays honest and open about her struggles.
---
---
Knowing what it feels like to struggle with grief and anxiety from a very young age, Plajer uses her platform to show her fans and followers that nobody's perfect, and it's OK to reach out when you need support.
Here is her story. —H.E.
I lost my dad when I was 13 years old to brain cancer. As a result, my biggest thing in life is living every day to the fullest and seizing every possibly opportunity I have. It made me a stronger woman.  
My anxiety is always there. It starts to flare up when I have to step out of my comfort zone and try new things. That's when I really doubt myself and think that I'm not able to do it.  
When I feel anxious, it's hard to breathe. It just feels heavy.  
I'm always worrying—worrying that even though I'm on the right track to succeed at something, I wonder if I can't. I doubt myself.  
Finding Comfort and Community in the Gym  
Weightlifting is definitely my therapy—it takes my mind off a lot of things. Being in that gym for the hour and a half—I'm there. I can just free my mind and focus on my goal of competing and being better at competing.  
---
---
I have noticed that it's very common for a lot of people who get into competing or who work out have at one point struggled with their mental health.  
After my dad passed, I kind of shut down, closed off. I didn't really grieve the right way, and it all came out when I was about 20, 21. That's when I started to talk to a therapist and really be able to share my emotions and my struggles. I was never able to do that, I guess because I thought it made me weak. They really helped me talk about my feelings.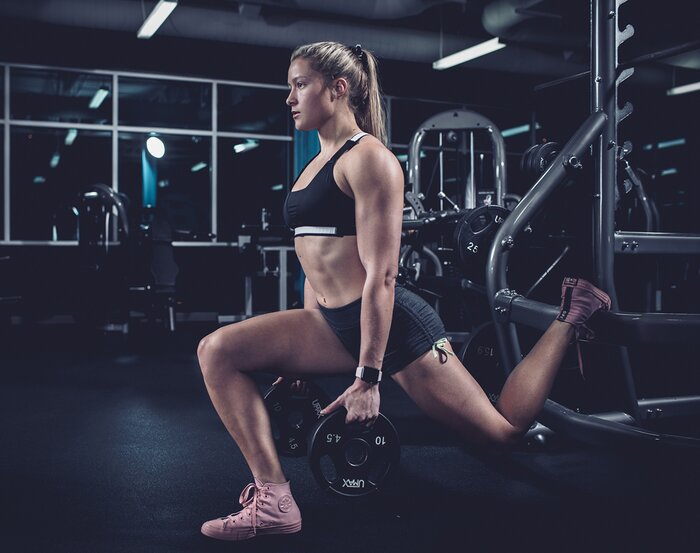 Calling It Weakness is BS
I think saying it's weak to open up about your struggles is BS. Anyone you can name—even someone you look up to—deep down inside I'm sure they have something going on, or they're struggling. And it's OK.  
I don't want to portray the image that I always have great days or that prep is the easiest thing around and I just have my life together. I'm learning every day and there are struggles. The biggest thing is being real, raw, and honest to my followers.
I know I can do very well in this sport, because my support system around me is amazing. Without them, I wouldn't be able to do this or succeed at the sport the way I do.
Paying It Forward
I volunteer at experience camps, which are a one-week camp for kids who have lost someone close to them—parents, brothers, sisters, caregivers. When I'm a camp counselor I usually have the age group 12-13, which hits home for me because that was the age I lost my dad.
It's an emotional week, but seeing the kids open up and share their stories and get more comfortable with everyone is an amazing experience. We have a kind of sharing circle where we sit and everyone tells their experience with losing their loved one.
---
---
It's hard, because I think to myself, "I was at that age and I lost my dad." Since I experienced all that, I'm able to really relate to them and let them know that everything is going to be OK.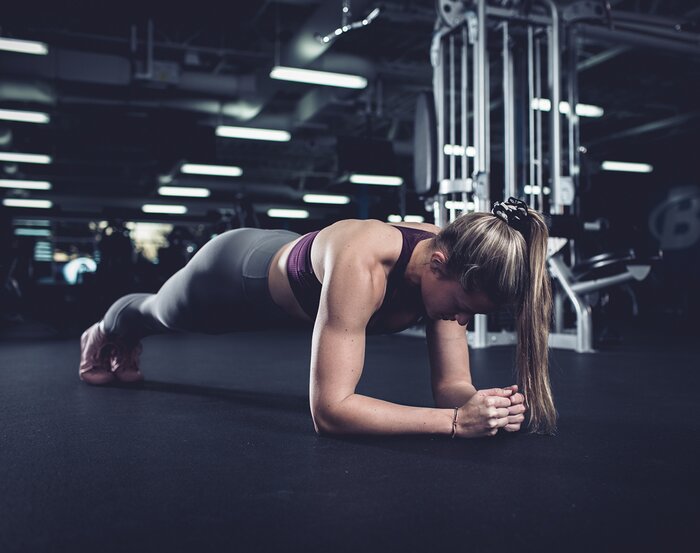 If You're Struggling, Reach Out  
Back when I was feeling ashamed to admit my anxiety stuff, I wish I would have had someone I could reach out to. The thing I know now is everywhere you go, someone around you does have anxiety. The biggest thing is to talk about it.
I always feel much better about talking about it to my family and my boyfriend. If you're struggling, reach out to me. Always reach out. I'm on Instagram, and I'm always open to talk.
Being open and honest about what you're going though is only going to make your life even better. Honestly, no one's going to think any less of you or that you're weak. Everyone's going through something. No one is perfect.  
Learn how other athletes like Plajer are coping with anxiety and depression.
For resources regarding anxiety and depression, visit the website of the Anxiety and Depression Association of America: https://adaa.org/
If you or someone you know is experiencing suicidal thoughts, please reach out for help. Call the National Suicide Prevention hotline at 1-800-273-8255 or visit their website at suicidepreventionlifeline.org. 
---
---