Products You May Like
We teamed up with Under Armour to help women everywhere tap into their unbeatable confidence.
For years, I've viewed the sports bras required for my favorite high-impact workouts as a necessary evil. Discomfort and tightness are simply signs they're working. But Under Armour's new UA SmartForm RUSH™ bra completely crushed that long-standing belief. Although comfortable is not usually the first word I use to describe my sports bras, it certainly is when I'm wearing the SmartForm Rush bra.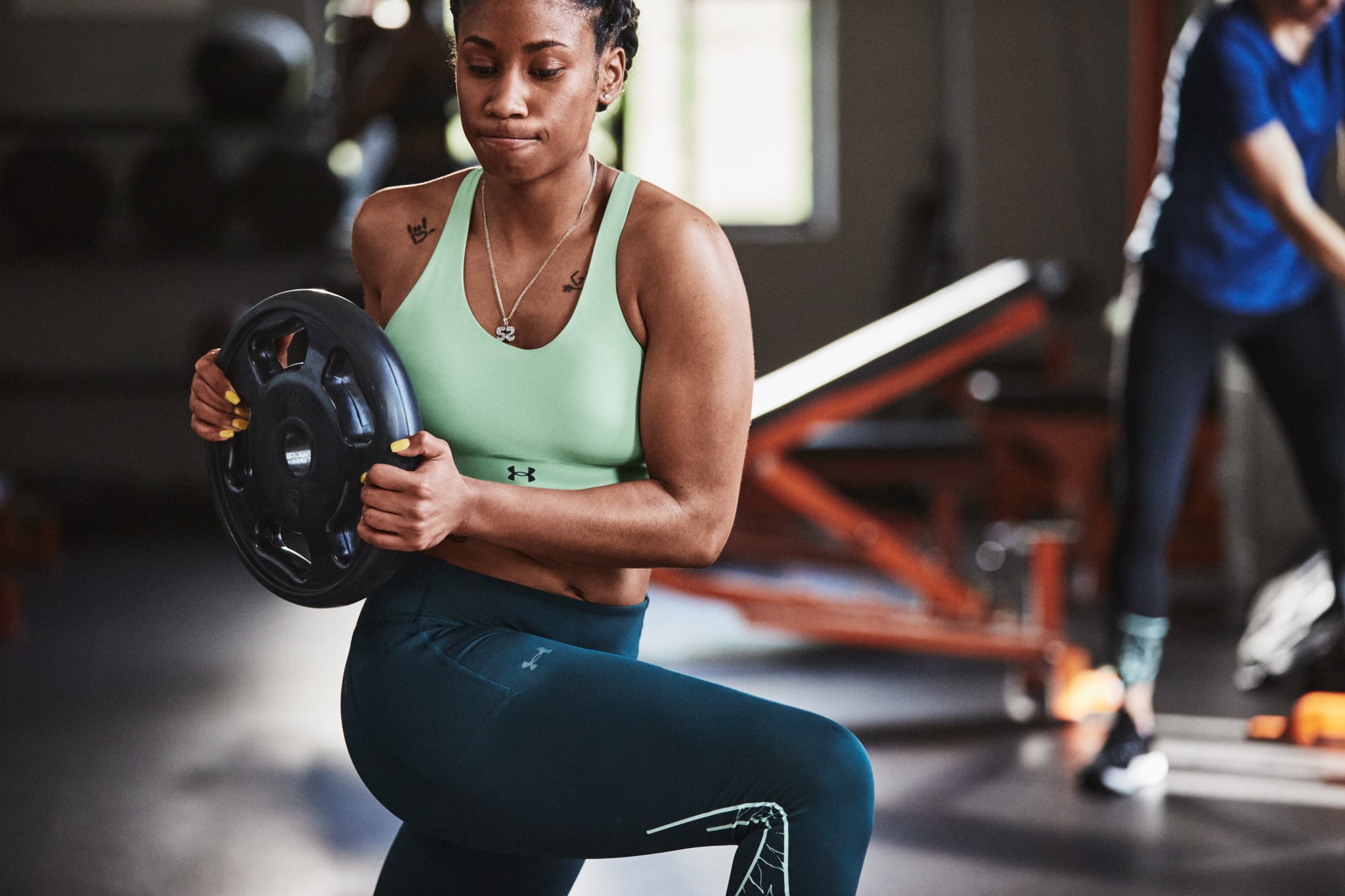 As with any sports bra, a good fit is crucial. And with the SmartForm Rush bra, the fit has been a standout feature for me. Typically, while I'm jumping from burpee to burpee in bootcamp, lifting in and out of the saddle during my favorite cycling class, or logging mile after mile while marathon training, too much bounce and unwanted movement are on my mind. And when I'm on mile 15 of a long run, how my bra feels is the last thing I should be thinking about. The SmartForm Rush bra helps me focus on the challenge in front of me, rather than how my gear feels, which is clutch when I'm in the thick of a tough workout.
It's made from unique auxetic fabric, which means it provides a true next-to-skin fit, without being constraining or tight. In fact, the adaptive cups actually mold to the exact shape of your breasts for custom fit and support. They even flex with your curves, which, for an athlete with a larger bust but smaller rib cage who has a hard time finding a proper-fitting bra, is a true game changer. Not only does this flex feature work for those who are in-between sizes like me, but it also is ideal for those who are asymmetrical or who fluctuate a bit throughout the different weeks of the month.
While putting this bra to the test on a speed training run recently, I never once found myself readjusting my fit, battling rubbing or chafing, or even thinking about my bra, to be honest. It morphed so well to my body's curves and shape that I could focus on my training ahead without second thought to my gear.
But it's not just the flex-to-fit cups and custom fit that snagged my attention — the thicker band made me feel locked in yet still able to inhale and exhale deeply with every step of a HIIT class. And, as an athlete with a larger cup size, coverage is always on my mind. The crisscross straps and higher neckline always made me feel both covered and supported.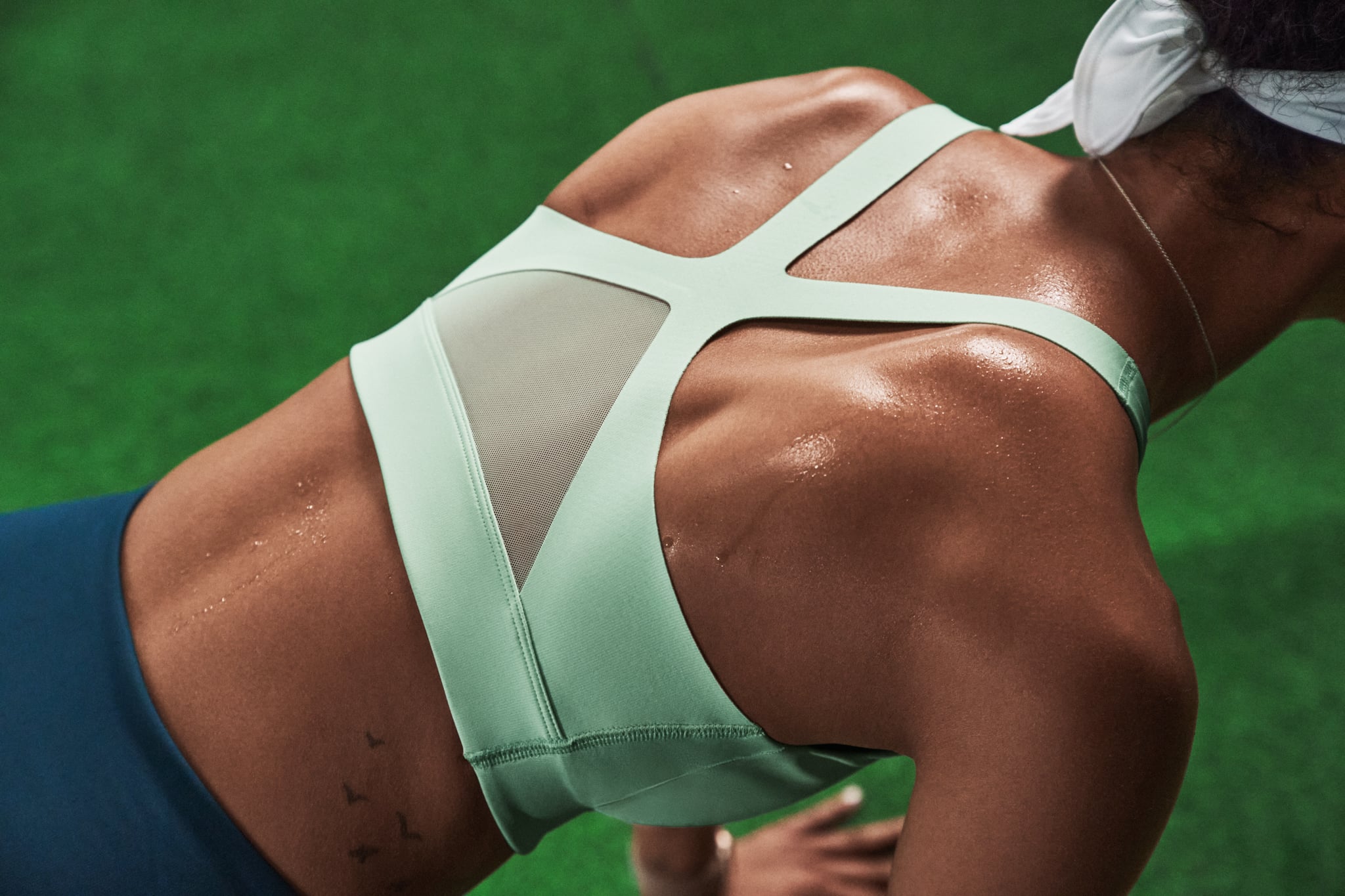 Lastly, while on a particularly steamy summer run, I witnessed the breathability of this bra in action. As someone who has experienced both sweating through a too-thin sports bra as well as feeling stifled by wearing two layers of sports bras (the things larger-bust women do for support), a breathable fabric option is what seals the deal for me. The SmartForm Rush bra combines surprisingly lightweight fabric and breathable mesh panels at strategic high-sweat areas to keep you regulated and cool. What's more, the unique UA Rush infrared tech uses the body's own energy to help boost your strength and endurance.
Beyond all of the groundbreaking technology behind the bra, what has me turning to it time and again is really the way it makes me feel — like me. I'm no longer concerned with "bouncing too much," layers of uncomfortable fabric Frankenstein-ed together, or peeling off too-tight compression bras. I can run and jump and focus on the actions my body is able to do, not the clothing I put on it.
To learn more about SmartForm technology, explore UA Women's Spotlight.
Shop UA SmartForm RUSH™